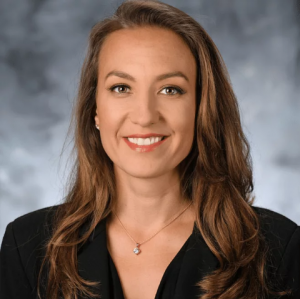 Graduate Student
PhD Cohort 2015
Specialization
:
Global Green Supply Chains, New Technology in the Global Economy, Global Worker/Owner Cooperatives
Education
:
(2002) Bachelor of Arts in Sociology, University of Wisconsin at Madison
(2009) Master of Science in Life Sciences Communication, University of Wisconsin at Madison
Bio
:
Sarah Manski is a scholar of technology, political economy, commons economics and globalization at the University of California Santa Barbara. She studies uses of technology for democratization as well as technology as a site of social struggle. Her dissertation examines the use of blockchain and holochain technology by cooperatives, supply chain activists, and others to construct a global technological commonwealth, as well as countervailing efforts by established financial and political institutions to channel emergent technology. In 2017, Manski founded the International Society of Blockchain Scholars. She is a University of California Regents Fellow, a fellow with the Liberty Tree Foundation, a member of the editorial board of the academic journal Strategic Change: Briefings in Entrepreneurial Finance, and Frontiers in Blockchain. Manski has served in formal capacities as advisor to the Wisconsin Sustainable Business Network, a member of the City of Madison's Solid Waste Advisory Committee, and as professional staff for the labor unions AFSCME and IFPTE, as well as producer of nationally syndicated labor and environmental radio programs. She received a Masters of Science from the University of Wisconsin at Madison and has published in the academic journals Strategic Change, British Journal of Sociology, Law & Critique, and Frontiers in Blockchain (forthcoming).  
Courses
:
Teaching Assistant (W'17): GLOBL 161 - Global Environmental Policy and Politics
Teaching Assistant (S'17): GLOBL 2 - Global Socioeconomic and Political Processes
Teaching Assistant (F'17): GLOBL 120 - Global Ideologies and World Order
Teaching Assistant (W'18): GLOBL 2 - Global Socioeconomic and Political Processes
Teaching Assistant (S'18): GLOBL 1 - Global History, Culture, and Ideology