Global Studies PhD Student Eugene Riordan, Jr Receives GSA Excellence in Teaching Award AND Dixon-Levy GSA Service Award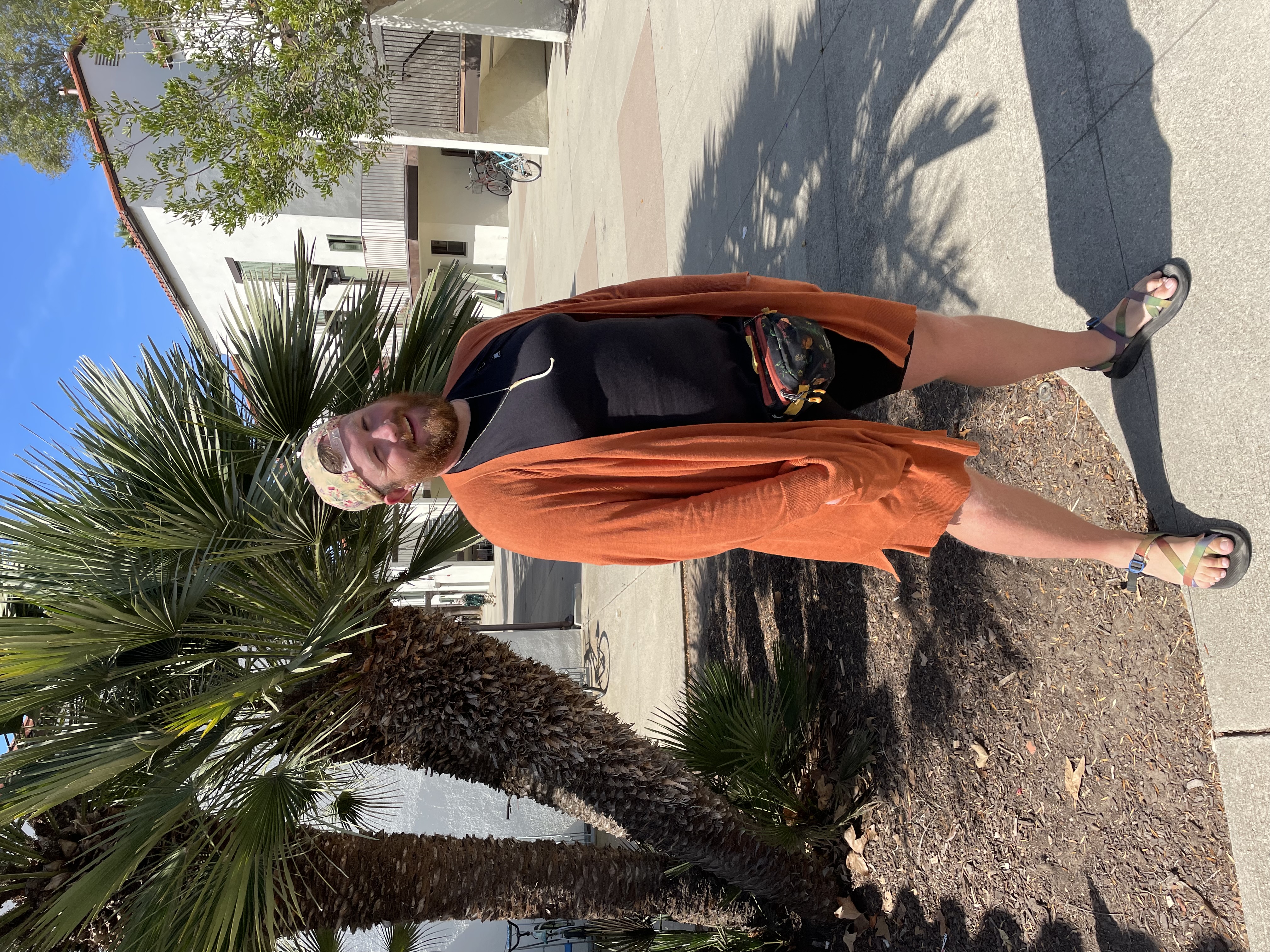 Please join us in celebrating Eugene and the other winners at 7pm on May 31 (register here). To learn more about these awards, please see this website.
Global Studies PhD Student Mariah Miller and Anthropology PhD Student MacKenzie Wade Co-teach INT CS 130: Alternative Foods; Alternative Economies in Winter 2022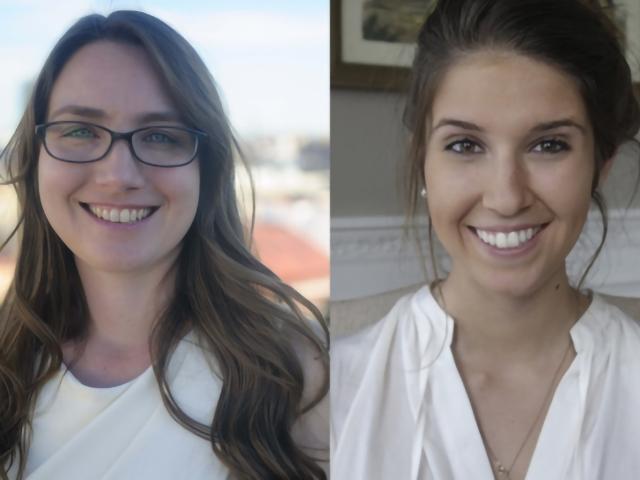 Mariah Miller and MacKenzie Wade
Miller and Wade created this course through a collaboration with the College of Creative Studies and Graduate Division, thorough the Crossroads 2.0 Program. Please see this link for more information on the course and the Crossroads 2.0 Program.
Global Studies PhD Student Maya Zaynetdinova Awarded IHC Public Humanities Graduate Fellow

Maya Zaynetdinova is a Ph.D. student in the Department of Global Studies, an educator, and content creator. She is researching and writing a blog about sociocultural history of the decentralized technology of blockchain and its impacts on global societies. Maya is particularly interested in blockchain's potential for environmental activism and sustainable change. She aims to make this complex technology more accessible to the public through her writing and public presenting. Read her IHC article here.
GLOBAL STUDIES COLLOQUIUM SERIES
The Department of Global Studies' Colloquium Series is a lecture and lunch series, which has been made possible by the generosity of the Orfalea Endowment for the Master's Program in Global Studies.  The Colloquium Series strives to open and explore a wide range of interdisciplinary debates and their interaction and engagement with the global, hosting new guest speakers each quarter from UCSB and beyond. Professor Jan Nederveen Pieterse is currently the Director of the Colloquium Series. For more information, please contact our Orfalea Colloquium Fellow Brett Aho at: brettaho@ucsb.edu
When?  Various Wednesdays, 12:30-2pm
Where?  Zoom link https://ucsb.zoom.us/j/84246564996  (talks will be recorded and posted on our YouTube channel)
Who?  The Global Studies Colloquium Series is open to everyone interested in attending the talks.
            
Special Presentation: Miguel Fuentes' Research Software
Through his higher education programs, Miguel Fuentes has learned how different software can make research give him visually useful results, more in depth analysis and simply easier paths towards writing. Miguel is offering this introductory course to some (or all) the research tools he's encountered through the years: from software to find the literature he needs to write, software that make writing easier —as they break down the parts of an essay or a dissertation—, to software that help him catalog and analyze data in a systematized way. The presentation's goal will be three-fold: 1) skim through different software, 2) go more in depth on how to start using the software, and 3) dialogue with participants on how to use this software according to your needs.
The ability to use qualitative and quantitative methods landed Miguel the job he currently has at the Williams Research Institute, and using this software made it easier to develop advanced skills to do so. If you're entering the job market soon, these are tools that can definitely help make your case during the selection process! If you're an experienced researcher, these tools can make your writing and analysis easier, or can help your RAs manage your data more efficiently. In any case, software can be as useful as you want it to be.
FALL QUARTER 2021 COLLOQUIUM SCHEDULE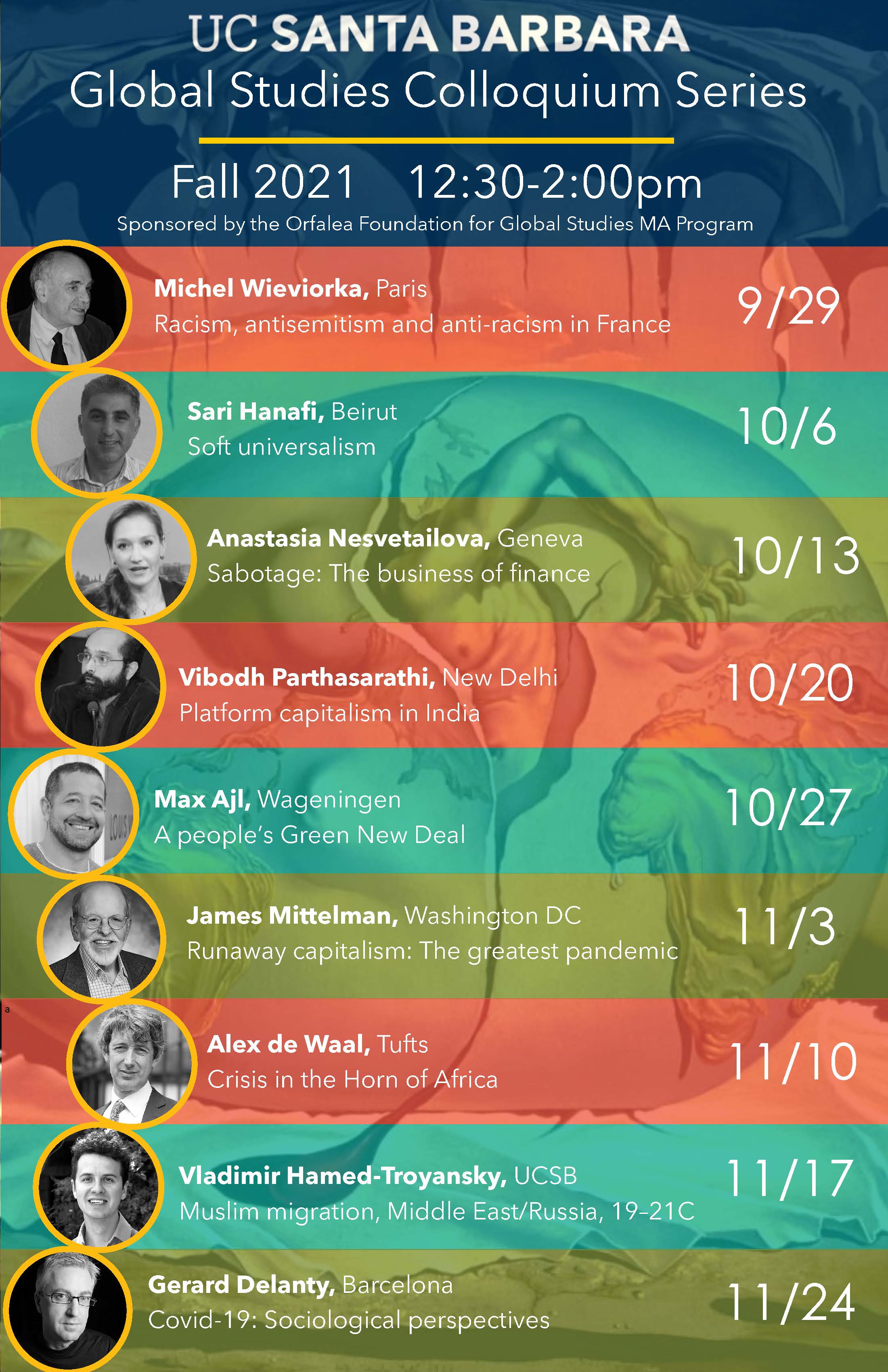 ARCHIVE: 2020-21 FULL COLLOQUIUM SERIES LIST & LINKS
A final word of thanks to each of the speakers who joined us for our 2020-21 Global Studies Colloquium Speaker Series! Below are direct links to each of the talks. All of this year's talks can be found at the UCSB Global Studies YouTube Channel. We hope these insightful talks can be used as teaching resources for our colleauges around the world.
Covid-19: What to do with limited knowledge
Ken Kosik, UCSB Neuroscience Research Institute   
Times of collapse: Latin American societies in motion
Raul Zibechi, Montevideo     
Religions as worldviews and ways of life
Ann Taves, UCSB Religious Studies   
An (im) modest proposal?  Global theory for tough – and not so tough – times
Barrie Axford, Oxford Brookes University    
The counter-revolution in logistics: Fast circulation, slow violence and decolonial struggle at Transpacific supply chain
Charmaine Chua, UCSB Global Studies         
Police and the Pandemic: The role of police in India's reverse migration from cities to villages
Vipul Mudgal, New Delhi      
Networks in the age of platform capitalism
Geert Lovink, Amsterdam University of Applied Sciences   
In China's wake: How the commodity boom transformed development strategies in the global South
Nick Jepson, Manchester University
Covid-19 response patterns in Brazil and South America
Adalberto Cardoso/Thiago Peres, Rio de Janeiro     
The global and the visual: Images shape people's common sense of the global
Tommaso Durante, Melbourne        
Africa and Covid-19: Ways forward
Mark Swilling and Nina Callaghan, University of Stellenbosch         
States of Justice: The politics of the International Court
Oumar Ba, Morehouse College        
Multicultural origins of the global economy
John M. Hobson, Sheffield University          
World literature imagined worldwide
Jernej Habjan, Ljubljana       
Rethinking the agrarian question in the 21st century
Ricado Jacobs, UCSB Global Studies
Three tensions in global studies
Mark Juergensmeyer, UCSB Global Studies
The coming good society: New realities demand new rights
Sushma Raman, Harvard
Covid 19, AI and the future of work
Anthony Giddens, London
A conversation on globalization, Asia, China, and US
Walden Bello, Manila
A new rising tide of global social protest? The early 21st century in world-historical perspective
Beverly Silver, JHU
When conspiracy ideas take hold
Wasim Khaled, Blackbird.AI
BRICS de-Americanizing the Internet?
Daya Thussu, Hong Kong Baptist University
Socialization of science: The Covid 19 pandemic
Andrea Declich, Luciano d'Andrea, Knowledge and Innovation, Rome
Ethnography of administration: Fiction as practice
Satyajit Singh, UCSB Global Studies
Visit the Colloquium Archive for the full listing of previous speakers: https://www.global.ucsb.edu/news/colloquium-archive
Visit our YouTube Channel to listen to the recorded talks: https://www.youtube.com/channel/UCodfvHBTzMCGicdNh3HiwxA
ARCHIVE: SPRING QUARTER 2021 COLLOQUIUM SCHEDULE