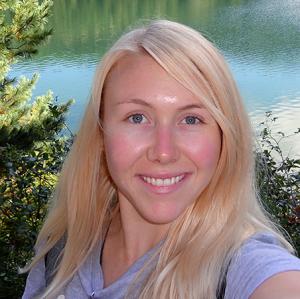 Graduate Student
MA Cohort 2013
Specialization
:
Global Governance and Human Rights
Bio
:
Marissa Taggart is from Mississauga, Ontario, Canada and earned her B.A. from the University of Waterloo, in Honours Psychology.
As an undergraduate, Marissa was heavily involved at St. Jerome's University, an affiliate college to the University of Waterloo. Through the Beyond Borders program at St. Jerome's University, she spent the summer working in Nicaragua, volunteering with an organization called Funarte. Funarte uses art to teach children about personal and social issues, such as hygiene, personal safety, education or legal rights. The program helped nurture her passion for social justice and provided valuable insight into the workings of the wider world, as the mission of the Beyond Borders program is to promote responsible citizenship, provide an awareness of international issues, and help students develop leadership skills for the changing global society.
Upon her return to Canada, she worked as Residence Don during her third year. After graduation, Marissa worked within the St. Jerome's University organization in various positions, one of which allowed her to lead a group of students to Guatemala for a 10-day International Service Learning trip to work with the orphanage Nuestros Pequenos Hermanos. This experience further reinforced her desire to pursue further education in the peace and justice field with the hopes of becoming a practitioner in the future.
At MAGIS, Marissa will focus on global governance and human rights. She has a special interest in the field of human trafficking.
Courses
:
TEACHING ASSISTANT COURSES
GLOBL 130 - GLBL ECON/DEVELOPM; FALL 2013
GLOBL 1 - GLBL HIS/CUL/DEOL; WINTER 2014
GLOBL 2 - GLBL SOC/ECON/POL; SPRING 2014