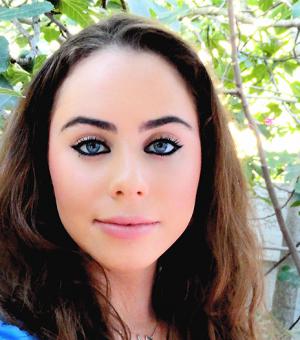 Specialization
:
global governance and human rights
Bio
:
Leila earned a B.A. in international studies-history with a regional emphasis in the Middle East, and a minor in music from the University of California at San Diego. Her family's background as refugees and their experiences as stateless people spurred a deep interest in international studies, history, and human rights. She has nurtured and pursued this interest in various ways, including traveling to refugee camps in the Middle East and witnessing firsthand the poverty and marginalization that compounds the losses these people have already suffered. She has also used student activism throughout college as an effective vehicle for raising awareness of the plight of these victims, both across campus and throughout the community. After graduating, Leila was privileged to teach at a private elementary school and work towards enriching the minds of future global citizens.
During the internship period of the MAGIS program, Leila completed a two-month Arabic intensive at the American University of Beirut (AUB) followed by a four-month internship in the Communications Unit with the United Nations Relief and Works Agency for Palestine Refugees in the Near East (UNRWA). The internship afforded Leila the opportunity to work on the Agency's legal aid program, a photography exhibition showcasing UNRWA's shelter rehabilitation project and various other donor visibility projects.
Courses
:
TEACHING ASSISTANT COURSES
MES 45 - Islamic & Near East; FALL 2011
GLOBL 1 - Global His/Cult/Ideol; WINTER 2013