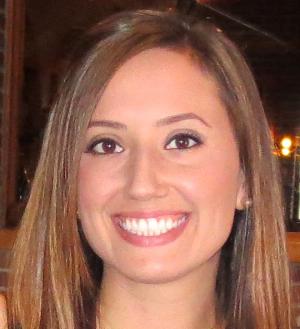 Graduate Student
MA Cohort 2013
Specialization
:
Political Economy, Sustainable Development and the Environment
Bio
:
Lauren grew up in San Diego, California and received a B.A. degree in International Studies with a minor in Political Science from the University of California, Irvine.  As an undergrad, her specialization was in Global Issues and Institutions and her region of specialty was Europe.  This interest in the world outside of the United States led her to study Spanish in Barcelona, Spain and to intern at the UN International Criminal Tribunal for the former Yugoslavia upon graduating. 
When she returned to the United States, Lauren worked at a consulting firm in San Francisco before deciding to pursue a MA in Global and International Studies at the University of California, Santa Barbara.   
Prior to her internship in The Hague, Lauren was interning at the San Diego World Affairs Council while taking electives in the Latin American Studies Department at UC Irvine.  In addition to having grown up in a border region, these experiences instilled in her a genuine interest in the United States' neighboring country of Mexico.  At MAGIS, Lauren is expanding upon this interest alongside her curiosity in the socioeconomic and environmental impacts that are a result of rapid urbanization.  She lived in La Paz, Mexico in the fall of 2014 to better understand sustainable development efforts surrounding water management, energy, and transit in cities that are growing exponentially amidst political and climate-related challenges.  She continues to learn and expand upon her interest in sustainability through being an associate editor for the Journal of Environment and Development.
Courses
:
GLBL 120 - GLBL IDEOL/WRLD ORD; FALL 2013
GLBL 1 - GLOBL HIST/CULT; WINTER 2014
POL S 146 - GLOBAL & POLITICS; SPRING 2014