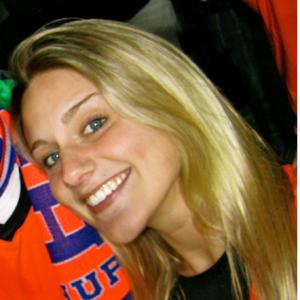 Graduate Student
MA Cohort 2012
Specialization
:
political economy, sustainable development and the environment
Bio
:
Kimberly Adcock grew up in Southern California and graduated with High Honors and an Award for Academic Excellence from the University of California, Santa Barbara in Spring 2012 with a B.A. in Global Studies and a Minor is German. As an undergraduate, she studied at the University College Maastricht in the Netherlands for half of a year and conducted research for the Human Rights Centre and for the Law Faculty at Maastricht University.  Her research in Human Rights and International Law inspired her to focus her studies on the unequal distribution of wealth in the modern capitalist society.
In the M.A. of Global and International Studies program, Kimberly will focus her studies on the role of women in economic and human development. She would like to discover ways in which gender inequity, poverty, and sustainability issues overlap in developing societies. Additionally, she hopes to learn more about these global processes and to understand the implications that the linkages between these issues have on the future of developmental economics.
Kimberly spent the summer 2013 working with the Clinton Global Initiative (CGI) in NYC as a Clinton Orfalea Intern in the Membership department. At CGI, she contributed to the development of partnerships between the private, public and non-profit sectors. This fall, Kimberly is living in South America conducting research and teaching English.
Courses
:
GLOBL 130 - Global Econ/Develop; FALL 2012
GLOBL 120 - Global Ideol/WrldOrdr; WINTER 2013
SOC 1 - Intro to Sociology; SPRING 2013
GLOBL 130 - Global Econ/Develop; WINTER 2014
SOC 1 - Intro to Sociology; SPRING 2014