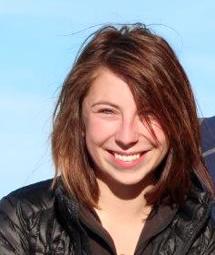 Graduate Student
MA Cohort 2012
Specialization
:
political economy, sustainable development and the environment
Bio
:
Juliet Taylor is a California native. She received her B.A. in global studies with emphases on the regions of Southeast Asia and Africa from the University of California, Santa Barbara. As an undergraduate she developed an independent study project concerning environmental, labor and human rights issues as they relate to Western consumerism. This project led Juliet to conduct self-directed research in Southeast Asia.
While travelling and researching throughout Papua New Guinea, Nepal and Vietnam, Juliet became fascinated with the codependent relationships between environmental degradation, environmental health issues, and Western consumerism in developing countries. She hopes that her research in MAGIS will help to more clearly define the relationships between these issues. She also aspires to publish her research so that global thinkers and policy makers will use such information to mitigate some of the harmful social and environmental effects of Western consumerism across the globe.
Juliet interned in summer 2013 for the Environmental Stewardship Track at the Clinton Global Initiative in New York. She hope to learn how powerful partnerships between donors and NPOs can have lasting effects on global environmental issues. After her time in New York, she will return to UCSB to work on independent research.
Courses
:
TEACHING ASSISTANT COURSES
GLOBL 1 - Global His/Cult/Ideol; FALL 2012
SOC 1 - Intro to Sociology; WINTER 2013
GLOBL 120 - Global Ideol/WrldOrdr; SPRING 2013
SOC 1 - INTRO TO SOCIOLOGY; WINTER 2014
GLOBL 110 - GLBL CULTURE/ETHICS; SPRING 2014