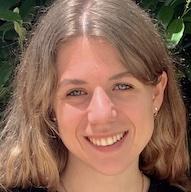 Graduate Student
MA Cohort 2021
Education
:
Colgate University, Bachelor of Arts in Environmental Studies, 2021
Bio
:
Julia Denny is from Middlebury, Vermont and graduated in 2021 from Colgate University with a BA in Environmental Studies, as well as completing a minor in Geography. She transferred to Colgate after a year at Fordham University, during which she was struck by anti-homeless ordinances and the social inequities in the Bronx, which was clearly delineated by the gate that surrounded Fordham's campus. During her time at Colgate, she studied abroad in Cape Town, South Africa, completed a remote internship with a non-profit in Nhkata Bay, Malawi, and was on the ski racing team. Skiing is one of Julia's favorite activities and has provided her the ability to travel to some beautiful mountains. 
Research
:
Julia studied the 2018 Water Crisis in Cape Town during a study abroad term, and researched the social and economic barriers to essential services and resources for low-income areas, as well as informal settlements. This was her impetus for her current research interest on the impact of climate change on informal settlements and how urban planning and forced relocations can jeopardize the livelihoods of disadvantaged communities and peoples.