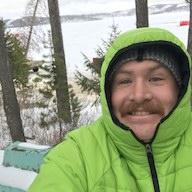 Graduate Student
PhD Cohort 2018
Specialization
:
International Incarceration, Prison Studies, Critical Security Studies, Gender and Queer Studies, Global Cultures and Ideologies
Education
:
(2011) Bachelor of Arts, Peace and Conflict Studies, International Relations, Colgate University, USA
Bio
:
Eugene (he/him/his) is a PhD student at the University of California, Santa Barbara. After receiving his B.A. from Colgate University with a double major in Peace and Conflict Studies and International Relations, he was awarded a Fulbright to work as an English Teaching Assistant in Thailand with TUSEF. Before joining UCSB, Eugene studied, taught, and competed professionally in Ballroom and Latin dance in New York City.
Research
:
Eugene's research focuses on international incarceration and the securitization of sexuality and gender. His work focuses on the Middle East and Southeast Asia.