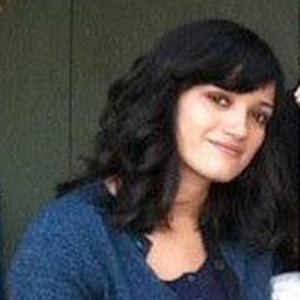 Graduate Student
MA Cohort 2012
Specialization
:
global governance and human rights
Bio
:
Esperanza Arrizón was born in Nayarit, Mexico and grew up in South Los Angeles. She attended East Los Angeles College and then transferred to California State University at Los Angeles. In 2011, she received her BA in Sociology with a focus on inequalities and diversity. Her experience as an undocumented immigrant and her studies at CSULA developed her interest in globalization, labor politics, and human rights. 
During her undergraduate studies, Esperanza started to work with other undocumented student activists as well as unions and community organizations to fight for labor and immigrant rights. After graduating, she spent a year organizing in South Los Angeles for community development with non-profit organizations. Though Esperanza has focused on organizing for human rights and development at the local level, she is interested in social change at the global level. 
While at MAGIS, she will focus on the global movement of labor and sustainable development as well as labor and immigrant rights as human rights. Esperanza believes that these are some of the issues that need to be addressed for a society where everyone can thrive socially, economically, and culturally. In the future, she hopes to work with organizations that are already laying the foundation for a more just world order. In summer and fall 2013, Esperanza is working with local immigrant groups in New York on their Immigrant Rights Are Human Rights campaign.
Courses
:
GLOBL 1 - GLOBL HIS/CUL/IDEOL; SPRING 2013
GLOBL 1 - GLOBL HIS/CUL/IDEOL; WINTER 2014
CH ST 1B - INTRO CHICANO/A ST; SPRING 2014