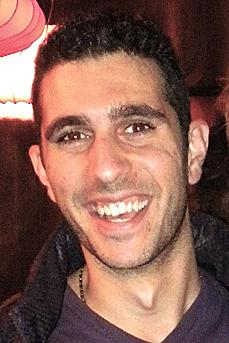 Graduate Student
MA Cohort 2012
Specialization
:
Political Economy, Sustainable Development and the Environment
Education
:
University of California, Santa Barbara
MA, Global & International Studies
BA, Global & International Studies
BA, Middle East Studies
Lebanese American University
Intensive Arabic Study Program
Bio
:
Daniel Zorub is an experienced consultant and project manager generating revenue for nonprofits by providing corporate partners with corporate social responsibility (CSR), cause marketing, and employee engagement solutions.
Previously, Daniel was an Account Manager at Vitamin Angels where he worked closely with the Vice President of Development to manage CSR and cause-marketing projects for global mass market accounts such as the Walgreens-Boots Alliance. Outside of project management, Daniel supported Vitamin Angels with capacity building in the areas of grant writing and brokering strategic partnerships with nonprofit corporations such as the Clinton Global Initiative. Prior to his Vitamin Angels tenure, Daniel worked in Communications for the Carnegie Middle East Center and in Development & Fundraising for the Clinton Global Initiative.
Daniel has a Master's Degree from the Global & International Studies Department at the University of California Santa Barbara (UCSB). As an Orfalea Fellow at UCSB, he was fully funded to conduct original primary research for his master's thesis. Writing on the topic of Political Risk Management for International Education, he focused on the case study of the UC Education Abroad Program in Egypt. In addition to his own work, he held several Research Assistantships and Teaching Appointments during his time at UCSB.
Outside of work, Daniel is a former distance runner now passionate for weightlifting and sports nutrition, with a focus on bodybuilding and powerlifting approaches to health and fitness. Asides from exercise, he enjoys teaching and coaching others, mixing music, foreign films, and BBC or NPR radio.
Courses
:
TEACHING ASSISTANT COURSES
MES 45 - Islamic & Near East; FALL 2012
GLOBL 2 - Global Cult/&Ethics; WINTER 2013
SOC 1 - Intro to Sociology; SPRING 2013
AS AM 5 - INTRO ASIAN AM LIT; WINTER 2014
GLOBL 2 - GLBL SOC/ECON/POL; SPRING 2014