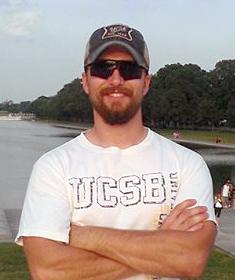 Graduate Student
MA Cohort 2013
Specialization
:
Global Governance and Human Rights
Political Economy
Bio
:
Cliff Schwankl grew up in a military family and was given the opportunity to live in numerous places throughout his childhood, both in the country and abroad. During his travels, he developed a love of international politics, as well as a keen interest in the social and cultural dynamics of foreign states.
During his undergraduate studies at the University of California – Santa Barbara, Cliff majored in Political Science with an emphasis in International Relations, along with a minor in History. As his studies progressed, he became increasingly fascinated by the ongoing governmental upheaval throughout much of North Africa and the Middle East, prompting him to direct his undergraduate research at understanding any historical catalysts significantly responsible for contributing to the area's contemporary state of affairs. Over three years of Modern Standard Arabic language study allowed Cliff to use original Arabic texts while writing his senior thesis, which focused on the limited efficacy of moderative U.S. diplomacy directed at the Arab-Israeli conflict during the Carter administration.
During his time at MAGIS, Cliff plans to direct his research towards North African and Middle Eastern post-conflict states, paying particular attention to the effects of revolutionary social movements and foreign military intervention on Arab social and cultural practice. He hopes to have the opportunity to take his research abroad next summer, during which he tentatively plans to investigate the exposure of local populaces to illicit arms and munitions trafficking in affected regions of North Africa.
Courses
:
TEACHING ASSISTANT COURSES
MES 45 - INTRO MID EAST ST; FALL 2013
GLBL 120 - GLBL CULTURE/ETHICS; WINTER 2014
GLBL 120 - GLBL CULTURE/ETHICS; SPRING 2014