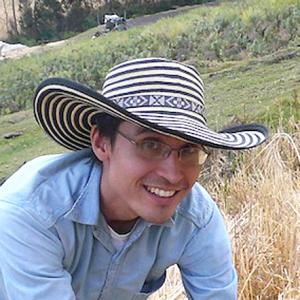 Graduate Student
MA Cohort 2011
Specialization
:
political economy, sustainable development and the environment
Bio
:
Clayton Frederick received his B.A. in Global Studies with an emphasis in Global Political Economy from California State University, Monterey Bay. He wrote his undergraduate thesis on agrarian social movements such as teikei agriculture in Japan, the Indian farmers' movement Navdanya, and community supported agriculture in Monterey County, on which he did primary research. He also studied abroad in Spain and Japan, becoming proficient in Spanish and fluent in Japanese.
After graduation, under the influence of his Japanese-American mother, he participated in the Japan Exchange and Teaching (JET) Program, where he became a Coordinator for International Relations and his diverse experiences included counseling over a hundred JET participants, interpreting for Olympian triathletes, translating and presenting reports to the Japanese government on behalf of the 4,000-member association of JET participants, and planting and harvesting rice grown with only human labor and without plowing or chemicals.
At UCSB, Clayton is specializing in the MAGIS program's Political Economy, Sustainable Development and the Environment area of emphasis while also studying Mandarin Chinese and playing the saxophone in the university wind ensemble. He spent the summer and fall of 2012 conducting research on food sovereignty and rural social movements in the Sierra region of Ecuador as an intern with the Quito-based NGO Huayra Causay. When not hitting the books, he enjoys mountaineering in California's Sierra Nevada, cooking, swimming, basketball, and playing the saxophone and piano.
Courses
:
GLBL 2 - Global Cult/&Ethics; FALL 2011
GLBL 2 - Global Cult/&Ethics; WINTER 2012
GLOBL 130 - Global Econ/Develop; SPRING 2013