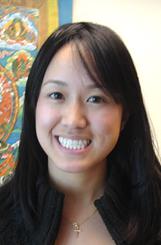 Graduate Student
MA Cohort 2011
Bio
:
Caroline Le graduated with degree in history and a minor in philosophy from UC Irvine. Her interest in human rights and economic development is, in large part, influenced by her own family's experiences as refugees. Studying abroad in the Netherlands further sparked her desire to pursue a career in the international arena.
Caroline spent six months interning for VietACT, doing advocacy work on behalf of victims of human trafficking and labor exploitation. VietACT is a grassroots NGO dedicated to eradicating human trafficking worldwide, with a particular focus on Southeast Asia. Living at the shelter was in invaluable experience for her not only because she was able to acquire a better grasp on these issues, but it also allowed her to meet some incredibly inspirational and resilient people. Her master's thesis, "Labor Brokerage and Human Trafficking in Taiwan," focuseson the exploitative practices inherent in migrant worker broker systems in Taiwan and Vietnam.
Upon graduating, Caroline worked as a program assistant at Interval House, a crisis shelter for battered women and children that targets those communities challenged by cultural and language barriers. She was also involved in helping to launch a new program at the organization called the International Institute Against Violence. Presently, Caroline is a graduate student in law school at Chapman College focusing her research on international human rights law.