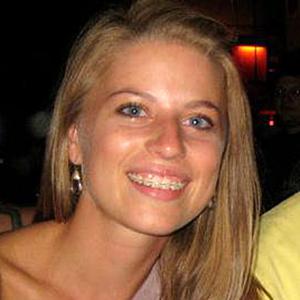 Specialization
:
global governance and human rights
Bio
:
Quinn McCreight graduated from the University of Nebraska-Lincoln with a B.A. in International Studies and Spanish and minors in Math, Criminal Justice, and Political Science. Her undergraduate research focused on non-elite opposition during the 1973 Chilean coup d'état.
Quinn studied abroad in both in Valencia, Spain and in Antigua, Guatemala. Studying in Spain opened her eyes to different cultures and languages. Quinn's service-learning trip to Guatemala gave her the opportunity to work with impoverished Mayan children at Jardín de Amor, a non-profit school. Both of these experiences reinforced her interest to further her education of politics and human rights in Latin America.
In summer and fall of 2012, Quinn interned at the State Department's United States Mission to the United Nations in New York City. She worked in both the Research Unit and the Economic and Social Affairs Unit where she conducted research for U.S. officials and delegates, attended briefings, and participated in ongoing negotiations at the UN.
Courses
:
TEACHING ASSISTANT COURSES
GLOBL 1 - Global His/Cult/Ideol; FALL 2011

GLOBL 1 - Global His/Cult/Ideol; WINTER 2012

SOC 126 - Urban Society; WINTER 2013

GLOBL 1 - Global His/Cult/Ideol; SPRING 2013