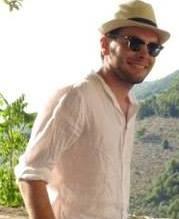 Graduate Student
PhD Cohort 2016
Specialization
:
Specialization: Climate Change, Social Movements, Culture and Ideology
Bio
:
Theo was born in the UK but spent his formative years living in Belgium and attending St. John's International School where his father was an English teacher. His mother, a politician, worked in Belgium as a Member of the European Parliament before returning to the UK in 2010 to become Britain's first and only Green Party Member of Parliament. The rest of Theo's family moved back to the UK in 2011 when Theo graduated high school and enrolled in the Politics and Sociology program at the University of Warwick. 
Theo fell in love with California and UC Santa Barbara on an exchange program during his second year at university. Here he became active in the Fossil Free campaign and developed his passion for climate justice activism and research, under the guidance of Professor John Foran. In 2013 Theo went back to Warwick and completed his Bachelors degree, setting up a new chapter of the Fossil Free campaign and getting ever more involved in climate activism and research in the process. Upon graduation from Warwick Theo was awarded the prize for the best performance in the degree for his year group.
Eager to return to California, Theo enrolled in UCSB'S MA program in the Global and International Studies department where he wrote his MA thesis on the politics of climate change and particularly the cultural interventions climate justice activists have used to shift the terms upon which climate change is discussed. Theo continued developing his activism alongside his research and helped reignite the Fossil Free campaign on UCSB's campus. He is also an active member of the Climate Justice Project – a group of scholar activists committed to bringing the stories and experiences of those on the frontlines of climate justice into the university. He has twice travelled with CJP to the annual UN climate talks (COP 19 in Poland and COP 21 in Paris) and given several talks based on his research and experiences there.
With the intent of continuing and expanding upon his MA research Theo has joined the Global Studies PhD program. He will focus his analysis on translocal climate justice activism with case studies drawn from the US West Coast and Canada. He intends to study the strategies activists deploy to shut down fossil fuel infrastructure and replace it with transformed energy economies and communities. The research is designed to be publicly accessible and it is Theo's great hope that his research will help activists successfully intervene in public discourse to win support for their cause. Theo will continue his own activism with the Fossil Free campaign and is also part of a UC sustainability initiative, collaborating with CSU faculty and staff to reimagine sustainability education for K-12 learners. Theo has been a Teaching Assistant for the past 2 years and has thoroughly enjoyed the challenge. He hopes his research, teaching, and activism will be directly applicable to working with community organizers, frontline think tanks and NGOs on strategy and communications after he has graduated.
Publications
:
Post-Paris Activism: How to build an effective global struggle to tackle climate change in Lacuna Magazine
Revolutionary Talk: Communicating Climate Justice – MA Thesis published with the Climate Justice Project
Courses
:
Teaching Assistant (W'16): GLOBL 104 - Global Diasporas and Cultural Change
Teaching Assistant (F'16): GLOBL 2 - Global Socioeconomic and Political Processes
Teaching Assistant (W'17): GLOBL 110 - Global Culture and Ethics
Teaching Assistant (S'17): GLOBL 1 - Global History, Culture, and Ideology
Teaching Assistant (F'17): GLOBL 2 - Global Socioeconomic and Political Processes