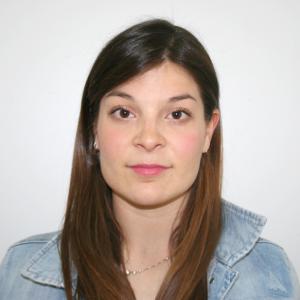 Graduate Student
MA Cohort 2016
Specialization
:
Political Economy, Sustainable Development, and the Environment
Education
:
(2015) Bachelor of Arts, Linguistic and Cultural Mediation Major (Arabic and English) - University degli Studi di Milano, Italy
Bio
:
My name is Silvia, I am an Italian student, born and raised in a small mountain village in the very northern region of Trentino-Alto Adige, in the Italian Alps. Since I was five I dedicated most of my time to ice skating, training hard and competing for the Italian national team. This path gave me the opportunity to travel a lot, opening up my mind and giving me a cosmopolitan mindset and curiosity early on. In 2011, I moved to Milan, where I soon understood that my life's priorities had to be rearranged: I decided to quit competitive ice skating and to dedicate all my efforts towards academics.
In 2015, I earned a Bachelor of Arts degree in Linguistic and Cultural Mediation (Arabic and English) that further developed my interest in other cultures and languages and in the inner workings of international politics and governance. My senior thesis focused on the role that the Islamic Law plays on the condition of Muslim women, specifically the laws that regulate Islamic divorce. 
However, after my first quarter at UCSB--influenced in part by natural beauty surrounding campus on all sides--I decided to switch my focus back to a field of study that has always fascinated me: the environment. I am currently researching ocean plastic pollution and the roles that both the private and public sector should play in improving the state of our oceans. My specialization in political economy, sustainable development and the environment within the Department of Global Studies has allowed me to examine these issues from different perspectives and has armed me with the tools necessary to consider what global solutions might look like. 
Courses
:
Teaching Assistant (W'17): GLOBL 1 - Global History, Culture, and Ideology
Teaching Assistant (S'17): GLOBL 120 - Global Ideologies and World Order
Teaching Assistant (W'18): GLOBL 2 - Global Socioeconomic and Political Processes
Teaching Assistant (S'18): GLOBL 2 - Global Socioeconomic and Political Processes