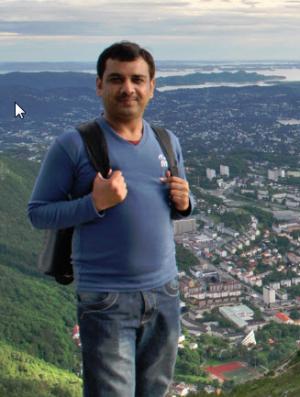 Graduate Student
PhD Cohort 2017
Specialization
:
Environment, Development, Governance, Religion & Ideology, Narrative
Education
:
(2017) Master of Arts, International Peace & Conflict Resolution – American University School of International Service, Washington DC.
(2014) Master of Philosophy, Political Science – GC University Lahore, Pakistan.
Bio
:
Jahan is coming fresh from a Fulbright experience in Washington DC where he pursued environmental politics, policy and conflict resolution at American University. He's intrigued by emerging nationalist challenges to global and transregional institutions of environmental governance. His research focuses on transboundary water conflict in the Nile and Indus basins and politics of trade and energy corridors in South Asia. He's invested in studying ethnoreligious nationalism as a driver of perceived resource scarcity and threats of economic stagnation.
In his previous work, Jahan has focused on counter narratives of water scarcity in Kashmir's Neelum (Kishanganga) Valley and on the efficacy of Urdu literature as a generative to understand the dynamics of conflict in Pakistani society.
He's also been a summer research fellow at Peace Research Institute Oslo (PRIO) and University of Bergen in Norway.
Courses
:
Teaching Assistant (F'17): GLOBL 110 - Global Culture and Ethics
Teaching Assistant (W'18): GLOBL 120 - Global Ideologies and World Order
Teaching Assistant (S'18): GLOBL 110 - Global Culture and Ethics