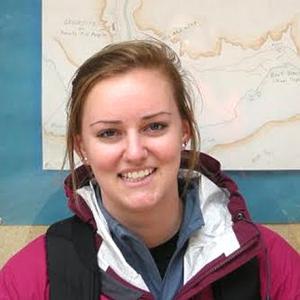 Graduate Student
MA Cohort 2012
Specialization
:
global governance and human rights
Bio
:
Hannah is from San Diego and earned her B.A. from the University of California, Davis, in international relations and sociology. As an undergraduate, Hannah was heavily involved with an anti-genocide coalition and volunteered at the International Rescue Committee. Additionally, Hannah interned in Washington D.C. for a summer and studied abroad in Botswana. While abroad Hannah interned with Ditshwanelo-The Botswana Centre for Human Rights and lived with a Batswana family.
At MAGIS, Hannah focuses on human rights and global governance. She is studying paramilitary violence and human rights abuses in Central Africa and her particular interests include post-conflict transitions, international institutions, transitional justice, and international law.
Hannah interned for the summer 2013 in Washington, D.C. at the Center for Strategic and International Studies in their Crisis, Conflict, and Cooperation division before heading to Uganda in the fall. She interned in the State Department Political and Economic Affairs division at the U.S. Embassy in Kampala. She worked on issues relating to human rights in Uganda, as well as regional security issues predominantly related to conflict in DR Congo, South Sudan, and Somalia. She split her time between the U.S. Embassy and working with a community based organization called Patongo Counseling Community Outreach (PCCO) in the isolated rural town of Patongo in Northern Uganda. The organization is mainly involved in community counseling for individuals affected by the 20 year in Northern Uganda with the Lord's Resistance Army (LRA). While working with PCCO she helped in annual report & grant writing, conducted community needs assessment research and sexual/gender-based violence research.
Publications
:
2012; 'Never Again' in the Heart of Africa, Making the Case: Human Rights Journal at University of California, Davis, Volume I Issue I
Courses
:
GLOBL 1 - Global His/Cult/Ideol; FALL 2012
GLOBL 2 - Global Cult/&Ethics; WINTER 2013
SOC 1 - Intro to Sociology; SPRING 2013
SOC 1 - Intro to Sociology; WINTER 2014
GLOBL 120 - GLBL IDEOL/WRLD ORD; SPRING 2014