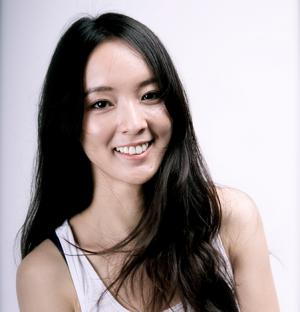 Graduate Student
MA Cohort 2011
Specialization
:
political economy, sustainable development and the environment
Bio
:
Danni Liu received her B.A. in translation and interpreting at School of International Studies, SYSU, China in the track of cultural policy and diplomacy. She worked part-time at Silk Road Mandarin Cultural Council in Hong Kong and Open Government Information Public Support project at Peking University. Danni took a gap year between junior and senior year and worked as a researcher at a consultancy firm in UK. After returning to school from a year of working and traveling, she graduated with a dissertation on Education Language Policy in Post-Colonial Hong Kong.
Danni is a world-trekker covering Asia, Europe and now America. Her interests include language learning, music, photography, food and nature. She is hoping to broaden her horizon and find a career in Corporate Social Responsibility through the rewarding MAGIS program. She spent five months sumer and fall 2012 at Lend Lease Asia Holdings, Singapore, as a research analyst on Corporate Social Responsibility. Incorporated CSR in their induction program, and coordinated their first Creating Shared Value workshop which yielded a business development project that is on-going. Danni will return in September 2013 to continue working on it In her efforts of bridging China and the rest of the world.
Danni upholds her philosophy of fully integrating into the global community by adopting universal rules of the world while preserving a high degree of indigenous cultural heritage.
Danni completed her M.A. in Winter 2014.
Publications
:
Thesis submitted Winter 2014: "CSR and Sustainability in the Building and Construction Industry: Green Lease Case Study"
Courses
:
TEACHING ASSISTANT COURSES
GLOBL 1 - Global His/Cult/Ideol; WINTER 2012
GLOBL 1 - Global His/Cult/Ideol; SPRING 2012
GLOBL 124 - Global Conflict; WINTER 2013
GLOBL 1 - Global His/Cult/Ideol; SPRING 2013