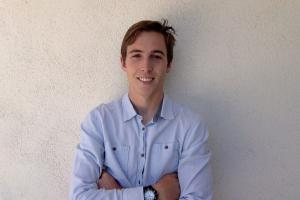 Graduate Student
MA Cohort 2015
Specialization
:
Global Governance, Human Rights, and Civil Society; Middle East
Bio
:
Clint Betkey graduated from Point Loma Nazarene University in May 2015 with a Bachelor of Arts in Political Science and a minor in History. While attending PLNU, he was an active member and president of Phi Alpha Theta History Honors Society, an academic organization that grants students the opportunity to present their historical research at both regional and national conferences.
Clint has studied Arabic and politics in both Jordan and Morocco, and traveled to Lebanon, the West Bank, Turkey, and all throughout Europe. During these travels, he met refugees from Syria, Iraq, and Palestine. Ultimately, it was their stories that transformed his mild academic interest into a real passion. Stateside, he has had the privilege of working for two refugee-oriented organizations in San Diego - Youth and Leaders Living Actively (YALLA) and the International Rescue Committee (IRC).
Research
:
The geopolitical, social, and economic dynamics of global refugee management.
Courses
:
Teaching Assistant (F'15): GLOBL 1 - Global History, Culture, and Ideology
Teaching Assistant (W'16): GLOBL 2 - Global Socioeconomic and Political Processes
Teaching Assistant (S'16): GLOBL 130 - Global Economy and Development