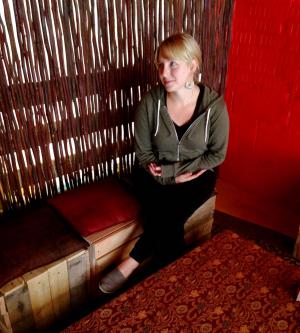 Graduate Student
MA Cohort 2013
Specialization
:
Global Governance and Human Rights
Political Economy
Bio
:
Caitlin Vejby studies urban development, and inequality in global cities.  Her work focuses particularly on housing, employment, and service provision in low-income communities and recognizes trends in cities throughout the developed and developing world.
Caitlin spent the summer of 2014 in Johannesburg, South Africa working in Maboneng Precinct, a regenerating neighborhood in the inner city.  Over the course of three months, Caitlin built a framework for a neighborhood employment and skills development center that aimed to address the need to make employment opportunities available to unemployed and low-income residents in gentrifying areas.  In addition to her focus on South African cities, much of Caitlin's work is focused on urban development and inequality in San Francisco and Oakland, the cities she lived and worked in prior to attending graduate school at UCSB, and continues to love.
Before coming to Santa Barbara to pursue her MA, Caitlin gained experience with both NGOs and government.  She interned in Washington, D.C. for Congresswoman Lynn Woolsey, as a participant in the Panetta Institute's Congressional Internship Program, and interned for Speaker Pelosi in her San Francisco office.  She later worked for the Philanthropy Workshop West, a nonprofit focused on maximizing the effectiveness of philanthropists in the Bay Area, and worked on Norman Yee's successful 2012 Supervisorial campaign in San Francisco.  
Courses
:
TEACHING ASSISTANT COURSES
GLOBL 1 - GLBL HIS/CUL/DEOL; FALL 2013
GLOBL 1 - GLBL HIS/CUL/DEOL; WINTER 2014
GLOBL 130 - GLBL ECON/DEVELOPM; SPRING 2014