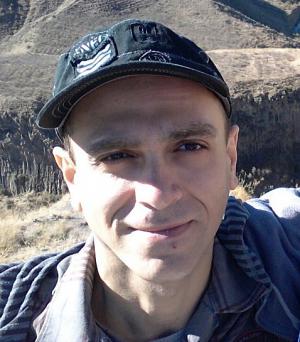 Specialization
:
global governance and human rights
Bio
:
Ashot Oganesyan earned his B.A. in political science with international relations specialization from the University of California, Los Angeles. Ashot's Armenian roots, his fluency in Armenian and Russian languages and his passionate pursuit of a very "modest" goal of becoming the ultimate cosmopolitan that can make a difference for humanity have spurred his interest in international studies and human rights.
Most recently, he pursued this interest by interning in fall of 2012 in a small grassroots NGO in Armenia, called Institute for Democracy and Human Rights (IDHR), where he assisted this brave organization with various civic activism initiatives in that region. The internship allowed Ashot to look into the heart of his research topic: the quality of democratization efforts, including the development of a civil society sector in Armenia – which is currently in an embryonic stage - as well as other former Soviet states and the region as a whole.
Ashot completed his MAGIS degree with his thesis, "Democratization, Civil Society, Human Rights Implications, and the State-Society Balance in Armenia."
Courses
:
TEACHING ASSISTANT COURSES
GLOBL 1 - Global His/Cult/Ideol; SPRING 2012
GLOBL 2 - Global Pol/Econ; SUMMER 2012
GLOBL 2 - Global Pol/Econ; WINTER 2013
GLOBL 157 - Global Media; SPRING 2013