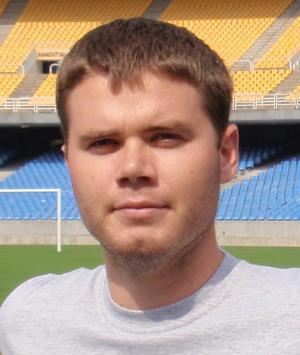 Graduate Student
MA Cohort 2012
Specialization
:
political economy, sustainable development and the environment
Bio
:
Andrew Kirst graduated with honors from the University of California, Santa Barbara, with a double B.A. in history and political science. He has worked hard to balance his passion for travel with his desire to study, studying one year in Rio de Janeiro, Brazil, as well as additional academics in China, Vietnam, and Finland.
Andrew's interest in the former Portuguese Empire not only inspired his past trips to Brazil, but has also shaped his research plans. He interned summer 2012 with the U.S. State Department in Timor-Leste, as the young nation celebrated ten years of independence and held national elections.
In addition to his academic life, Andrew is a member of the Air National Guard. For over nine years, he has been a hydraulics mechanic on C-130 "Hercules" aircraft. He recently received the Air Force Commendation Medal for his exemplary service during his second deployment to Afghanistan.
Andrew's graduate research was done in Mozambique on a David L. Boren Fellowship funded by the National Security Education Program. He participated in an intensive Portuguese program through the African Languages Initiative at the University of Eduardo Mondlane, in Maputo, in addition to conducting independent research. When not buried in work, he is often on his bicycle, hiking in the Santa Barbara mountains or at the beach, and has recently taken up scuba diving.
Courses
:
TEACHING ASSISTANT COURSES
GLOBL 130 - Global Econ/Develop; SPRING 2013