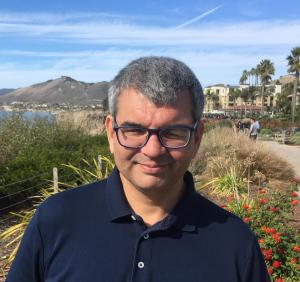 Specialization
:
Economic development; Globalization, structural transformation and labor; Education; Publicly provided private goods.
Bio
:
Aashish Mehta is a development economist. Born and raised in India, he trained in economics and energy policy at the University of Wisconsin-Madison, where he completed his PhD in Agricultural and Applied Economics. He spent three years at the Asian Development Bank, working on electricity sector reforms, macroeconomic monitoring and employment-related research, before returning to the academy to teach and conduct research on the political-economy of development.
While his core interests involve globalization, economic development, education and labor markets, his publications cover many other aspects of development policy, including inequality, public services provision, corruption, discrimination and commodity price management.  His work appears in a wide variety of peer-reviewed economics and public policy journals.
Professor Mehta received UCSB's Distinguished Teaching Award in 2017.
Associate Professor, Global Studies
Publications
:
Journal Articles
Titles link to final journal articles and to non-paywalled working papers.
Economics / Political-Economy Articles
Articles in Cognate Disciplines
Books
Metrics that Matter: Student life in the quantified university (with Zachary Bleemer, Christopher Muellerleile, Mukul Kumar and Christopher  Newfield). Johns Hopkins University Press (forthcoming).
Working Papers
Book Chapters and Reports
Major restrictions, socioeconomic stratification and student success (with Zachary Bleemer).  University of California Office of the President Policy Brief (2020).
What humanities scholars and economists think higher education is for – and how quantification sidelines both views (with Christopher Newfield). In Anna Alexandrova, Stephen John and Christopher Newfield (eds.) The Limits of the Numerical. University of Chicago Press (forthcoming).
Asia's Structural Transformation: Where to, how, and how fast? (with Jesus Felipe, Roehl Briohnes, Douglas Brooks and Bart Verspagen, 2013).
Education and Structural Change in Four Asian Countries (with Jesus Felipe, 2007)
International Payments Imbalances (with Frank Harrigan and Jesus Felipe, 2006)
A Diagnostic Review of Regulatory Approaches and Challenges: Power Sector Reforms in Seven CAREC Member Countries(with David Butcher, 2005)
Invited Online Articles
In the works..
What does economic growth do to public services corruption? (with Amit Ahuja).
Does studying economics change your political perspective? (with Zachary Bleemer)
Trade liberalization and inequality as if businessmen existed (with Andrew Dawson, Miguel Flores Segovia and Asha Sundaram)
Does the US Nanotechnology sector suffer a skills gap? (with Stacey Frederick and Rachel Parker)