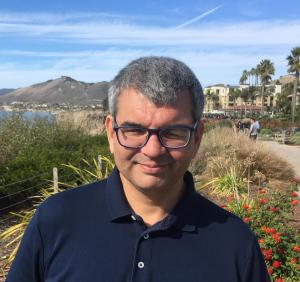 Professor & Vice Chair - Global Studies
Faculty Affiliate - Economics
Specialization
:
Fields: Development Economics; Labor Economics; Political Economy.
Topics: Structural transformation; Globalization; Employment; Education; Public Services.
Bio
:
I am a development economist. I trained in economics and energy policy at the University of Wisconsin-Madison, where I completed a PhD in Agricultural and Applied Economics. Before joining UCSB, I worked at the Asian Development Bank, supporting electricity sector reforms, and examining the implications of structural transformation for employment and education policy across the region.  I study the economics of economic development and change (including globalization and deindustrialization), employment, education and inequality. I also work closely with collaborators in economics, political science and other disciplines on other aspects of economic development and political-economy, including public services provision, corruption, gender-based violence, and commodity price management. 
I received UCSB's Distinguished Teaching Award in 2017.
Research Associate, Broom Center for Demography
Publications
:
Journal Articles
Titles link to final journal articles and to non-paywalled working papers.
Economics / Political-Economy
Cognate Disciplines
Books
Working Papers
Book Chapters and Reports for Public Agencies
Invited Online Articles
In the works..
What does economic growth do to public services corruption? (with Amit Ahuja).
Does studying economics change your political perspective? (with Zachary Bleemer)
Trade liberalization and inequality as if businessmen existed (with Andrew Dawson, Miguel Flores Segovia and Asha Sundaram)
On the pitfalls of estimating production functions with value data (with Jesus Felipe and John McCombie)