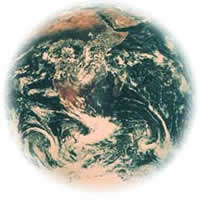 Global Studies was established as an interdisciplinary major within the Global and International Studies Program in 1998. It provides an undergraduate major that is distinctive in its emphasis on transnational processes and interactions that bring the world together across traditional national boundaries. It is one of the first programs in the nation to offer a degree with contemporary as well as historical globalizing trends as the
central organizing theme.
The major includes two introductory gateway courses on global history, culture, and ideology and on global socioeconomics and politics and is built around three upper-division core courses that provide a coherent introduction to global culture and ethics, global ideologies and world order, and global economy and development. Through its elective requirements, the major also affords students an opportunity to take additional courses offered by other departments and programs in the university: three in global issues and another three in one particular region of the world (Africa, the Middle East, South/Southeast Asia and the Pacific, East Asia, Europe and Eurasia, Latin America, or North America).
The Global Studies major requires three years of language study, which can be fulfilled all in one language or by taking two years of one language and an additional year of a second language. This requirement is consistent with the program's belief that language study is essential to the study of the global and the international, whether it leads to greater facility in a single language or broadened familiarity with the way two different languages can open windows on the world.
The Global Studies major provides a well-rounded liberal arts degree that will help prepare students for a variety of careers in the international arena. It will also help prepare students for further graduate study in international affairs, international business, peace and world order studies, area studies, and the emergent global civil society.
Requirements
Global Studies Major - Requirements Sheet (2018-2019)
Links
COLLEGE OF L&S - option for 3 year completion of degree